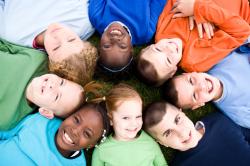 Press Release: New Analysis Shows State, National Progress in Extending Coverage Columbia – South Carolina made significant progress in reducing the number of uninsured children from 2008 to 2010, according to a new report released by the South Carolina Appleseed Legal Justice Center and authored by the Georgetown University Health Policy Institute's Center for Children…
Need Help Filling Your Prescriptions or Finding a Free or Low-cost Clinic?
See if you're eligible for prescriptions assistance and search for clinics in your area.
Contact Us
Have questions? Send us a private message using the form below.
Follow the SC Appleseed Blog
Is the issue of health care pushing your buttons?